Wisenet TID-600R IP Intercom from Hanwha Techwin
Aug/12

Posted By
0 Comment(s)
1125 View(s)
News
Hanwha Techwin introduced the first Wisenet IP intercom.
The TID-600R device is a door station with a built-in IP camera that allows you to organize two-way audio and video communication between the visitor and those who are inside the building or premises. The new IP intercom will find wide application in residential and office buildings, as well as in open areas, such as parking lots.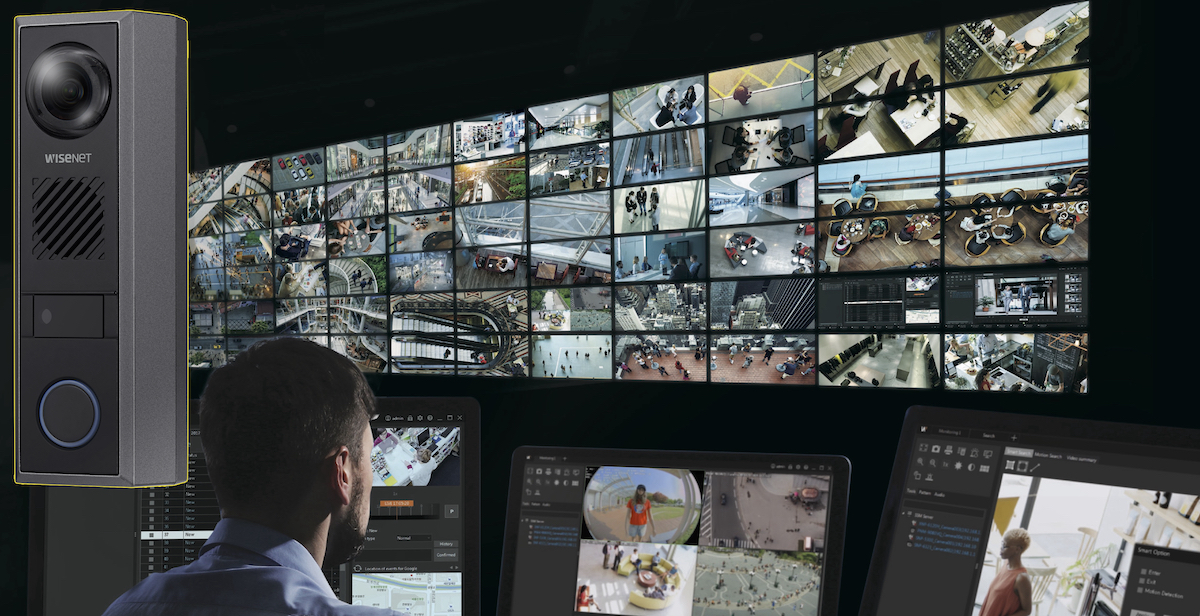 The new IP intercom uses a built-in microphone and speaker that delivers 85 dB at a distance of 0.5 m. Echo and noise are suppressed in the audio signal transmitted over the network. The receiving device can be a SIP phone or a computer with the free Wisenet SSM application installed on it.
The camera built into the IP intercom provides a resolution of 2 megapixels at a frame rate of 60 fps. The image is compressed with the H.265 codec. The IR illumination range is 5 m. The dynamic range of the camera can be extended up to 150 dB. A fixed fisheye lens with a focal length of 1.6 mm / F1.6 gives a wide 180 ° horizontal field of view. As a result, the person receiving the call clearly sees the general picture of what is happening in front of the door. At the same time, a vertical viewing angle of 114 ° is provided, which is why the intercom can be conveniently used by people of different heights, as well as those in wheelchairs - they are visible to the person who receives the call.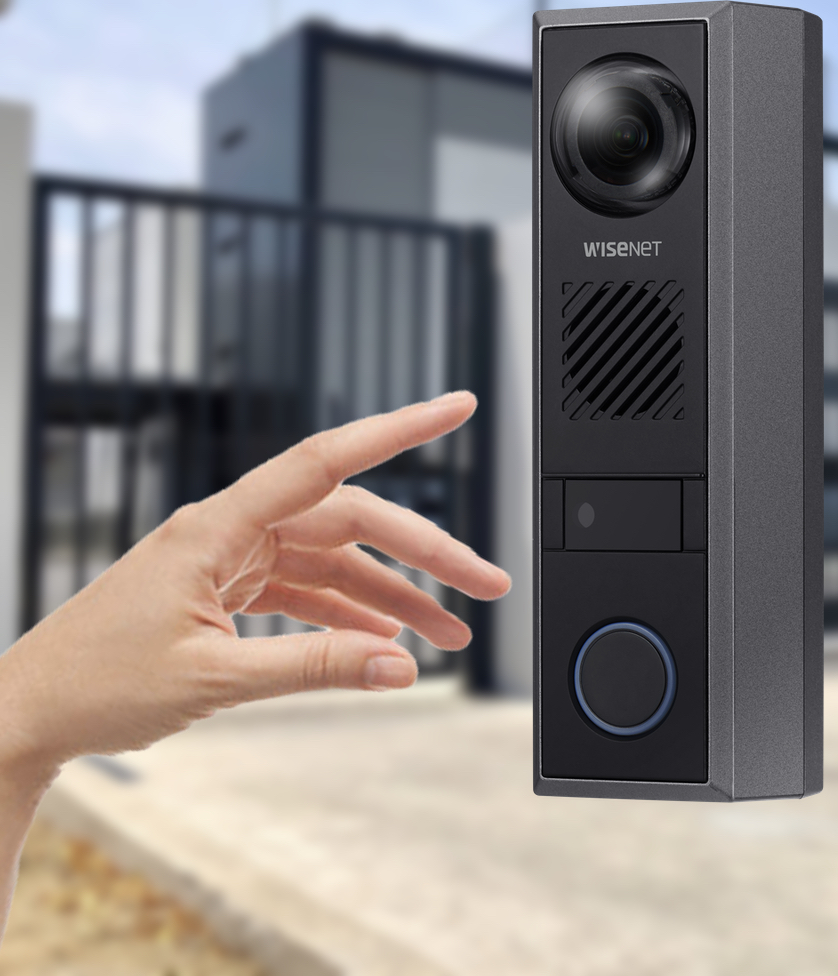 Contactless Calling
In the context of the coronavirus pandemic, the possibility of contactless calling realized in the new intercom is of great importance. To do this, instead of pressing the call button, the visitor can wave his hand at a distance of 2 to 15 cm from the front panel and wait one second, after which the built-in sensor will generate a call. This function can be disabled.
The outdoor panel has a street design. It operates at temperatures from -30 to + 55 ° C and has IP65 protection against dust and moisture, as well as against shock - IK08 and NEMA4X. The intercom is equipped with a relay and a connector for supplying 12 V voltage to an electric or magnetic lock. If this feature is not used, power can be supplied to the panel using PoE technology. The contact on the back cover of the device generates an alarm if you try to remove it when it is on. The customer chooses additional accessories for built-in installation in one of two colors - white or black.