HID-Ultracard, CR-79/CR-80 Durable PVC Photo ID Cards
HID-Ultracard, CR-79/CR-80 Durable PVC Photo ID Cards
HID's non-technology UltraCard® provides you with medium-durability photo ID cards and loyalty cards for a glossy, photo quality finish. Manufactured to ensure clean, scratch-free cards for high-quality prints and extended print head life.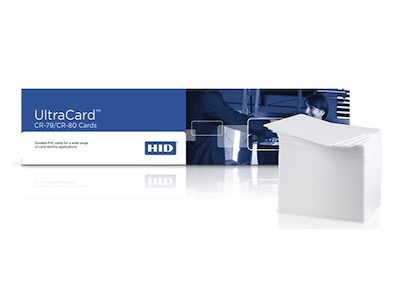 Key Features of photo ID cards and loyalty cards
Clean, glossy dye receptive surface
PVC construction
Low cost photo ID cards and loyalty cards suitable for most applications
Photo ID cards and loyalty cards are available in a variety of configurations including custom HoloMark™, custom VeriMark™ and magnetic stripe.
Access Control System Specifications
Product Type
Card.
Operation Type
For Print Only
Card Specifications
Card Type
CR-79 / CR-80 PVC Card
Is it possible to print?
Yes.
In the pre-order system;
We obtain your products from the manufacturer / distributor in the fastest way and send them to your address.
Products in stock are sent to you directly by the distributor company distributor in Turkey the same day.
Products in the stock of foreign distributors / producers are shipped within 4 weeks.
If the product is not available, your payment will be refunded.