Wisenet Products With 5 Year Warranty

​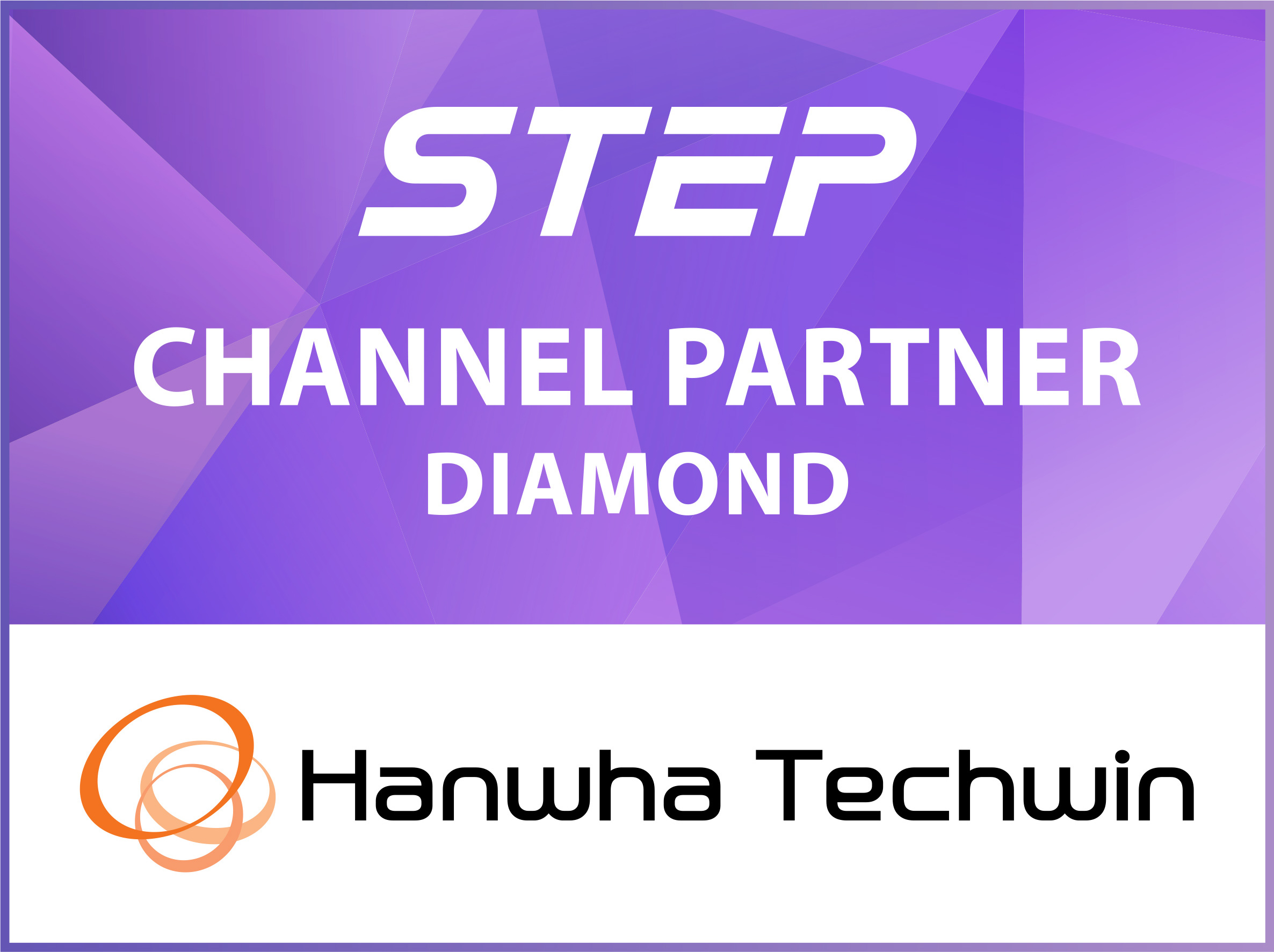 SECURITURK is a Diamond Partner of Hanwha Techwin. If you want to get detailed information about the subject, please contact us.
As of 30 May 2017, Wisenet network cameras and recording devices from SECURITURK will be guaranteed for 5 years.
If you want to get detailed information about the subject, please contact us.
Hanwha Techwin Article below.

WARRANTY AND EXTENDED WARRANTY FOR PARTNERS
Hanwha Techwin products have a full warranty for the specified period (usually 3 years, 2 years for Access Control). Hanwha Techwin STEP Partners (Silver, Gold and Diamond Level) are entitled to an extended warranty period of 5 * years.

Warranty Period

Customer / Authorized Partner
Silver / Gold / Diamond STEP Partners


3 Years

(Analog and IP cameras, DVRs, NVRs)

(except accessories and moving parts)

5* Years

(All IP products)

(Excluding HDD, Fan / Belts, Pan / Tilt, Sliding Rings)

(* 3 years official, 2 years extended service)
GENERAL:
Hanwha Techwin will repair or replace defective products within the specified warranty period (see above). Warranty repairs or replacement should only be carried out by a Hanwha Techwin authorized service center. Any replacement or repair under this warranty shall not entitle you to extend or renew the general warranty period.

WARRANTY EXCEPTIONS:
The warranty will be void if:
If there is any malfunction, defect or malfunction caused by, or as a result of, impact, misuse, tampering, or use of the instructions contrary to the instruction manual.



Operating the product in accordance with

Hanwha Techwin

instructions or specifications
Any attempt to repair or replace the product by unauthorized personnel
If the Serial Number has been altered, deleted, or removed from the product
If the product has been used with non-recommended or poorly seated hard drives and / or wrong mains voltage
If the installation does not meet

Hanwha Techwin

instructions or specifications
If damage occurred during shipment
Product is affected by fire, flood or other natural disasters
* The warranty covers only the workmanship or materials provided by Hanwha Techwin and does not cover moving parts.
* Routine cleaning, normal cosmetic and mechanical wear and tear are not covered by the warranty conditions.
* Hanwha Techwin is committed to providing a complete (pre-sale and after-sale) service. To avoid the above warranty exclusions, please take part in our Training Lessons, which help you get the most out of HANWHA TECHWIN products and avoid unnecessary refunds that can damage your time, money and reputation.
PROCESS:
Our Customer Online Service System (4CUST) must request repair or replacement via https://www.4cust.net. (SECURITURK Note: If you wish, we can do this for you.) It should fill in the requested information: Serial Number, Model Name, requested service type, eg. Repair (R) or Normal Replacement (NR) 4CUST issues an RMA (Return Material Authorization) Number. The RMA Number is valid for 30 days from the date of issue.
* If the customer records any other differences related to the product within the RMA request (after receipt by us), it may result in longer processing time and / or additional costs.
RETURN PRODUCT:
Customer must obtain the RMA Number (as above) and Return Certificates via 4CUST.



* Hanwha Techwin will reject shipment without our RMA number.
PLEASE RETURN IT WITHOUT DEFECT PRODUCT ACCESSORIES (eg cable, external power supply, remote control, etc.)



* Hanwha Techwin DOES NOT WARRANT THE LOSSED ACCESSORIES AND PROVIDE THE SPARE PRODUCT WITHOUT ACCESSORIES.
SHIPMENT AND PACKAGING:
Print the Delivery Label and RMA Document (from 4CUST) https://www.4cust.net and paste it into the product box.



Return the product in its original packaging (if in good condition)
* IF THERE IS A PHYSICAL DAMAGE DUE TO BAD PACKAGING CONDITIONS OF THE PRODUCT (Due to Customer) EXPENSES WILL BE BILLED TO CUSTOMER.
The shipper will receive the defective product on the following day.

DOA (Dead On Arrival) DURUMU:
Please email hteservice@hanwha.com to arrange receipt / return of the product by the shipper



Return the product in its original packaging, INCLUDING ALL ACCESSORIES.
EXCLUSION OF WARRANTY:
Products will be repaired or replaced with a replacement product at Customer's cost. HANWHA TECHWIN will provide a price for repair or replacement of the product, including the Delivery Cost (EVEN IF THE UNIT IS REFUNDED WITHOUT REPAIR)



* If we do not receive a response from the customer within 14 days of our estimated costs, or if the estimated costs are declined, Hanwha Techwin will return the defective product without repairing it and will charge you 40 € for processing costs. However, if Customer wishes to scrape the product locally, Hanwha Techwin will provide this service free of charge.
SERVICE FOR PRODUCTS OVER 5 YEARS, BUT SUBMITTED TO SPARE PARTS AVAILABILITY

CANNOT BE USED WHEN THE RETURN LABEL IS EXCLUDED WITHOUT WARRANTY, YOU MUST PAY FOR THE SHIPMENT OF THE UNIT TO OUR REPAIR CENTER.
*Customer must pay Taxes or Customs Fees if Return Shipment arrives and is returned from outside an EU country.
How can
Hanwha Techwin

offer a 5 year warranty to its products? You can watch the video below: