YB-500IN, Solenoid Bolt Lock
YB-500IN, Solenoid Bolt Lock
YB-500I N(LED) is an all-metal construction electric bolt .suitable for narrow frame doors which is possess with Double protection for loading current. The bolt is made of 304 stainless steel solid bar with 1000kg holding force and anti-burglar design. It contains the design of magnetic valve, particular photoelectric control structure.
Technical Parameters
| | |
| --- | --- |
| Product Parameter | Parameter Description |
| Feature | Fail Safe |
| Face Plate | 185Lx25.7Wx37H(mm) |
| Bolt | 16(length)*12.7(diameter)(mm) |
| Voltage | DC12V |
| Start Current | 960mA |
| Standby Current | 180mA |
| Solid Bolt | polishing housing, 1000Kg Holding Force |
| Suitable For | Electric Bolt For Narrow Door |
| Signal Output | Door status Output,NO/COM |
| Surface Temp | Low Temperature |
| Induction Distance | 8mm |
| LED | Light on indicates locked, light off indicates unlocked |
| Special Designed | Tested to 500000 operations |
| Face place material | Stainless Steel |
| Weight | 1.2kg |
Advantages
Low Temperature, safe & Durable.
Low Power, Environmental Protection.
Special photoelectricity control,three steps current application.
Long Life with 500000 cycles.
MOV Provides Reverse Current Protection.
Superior Strength Aluminium Alloy,Solid Stainless Steel Bolt.
Autolock Time Delay: 0,3,6,9sec.
Door statue signal output contact(NC.COM).
Double protection for loading current.
Auto-relock if no Action within 5 secs.
Certificate:CE&MA.
Photoelectricity Control,Low Temperature,
A:The Low Current is Changed immediately;
B:When door frame doesn`t coincide with door leaf ,door leaf against the bolt,then the electric bolt will start the low-power function to bring low temperature.
C:The Photoelectricity Control Technology,prevent the machanical defect.
Installations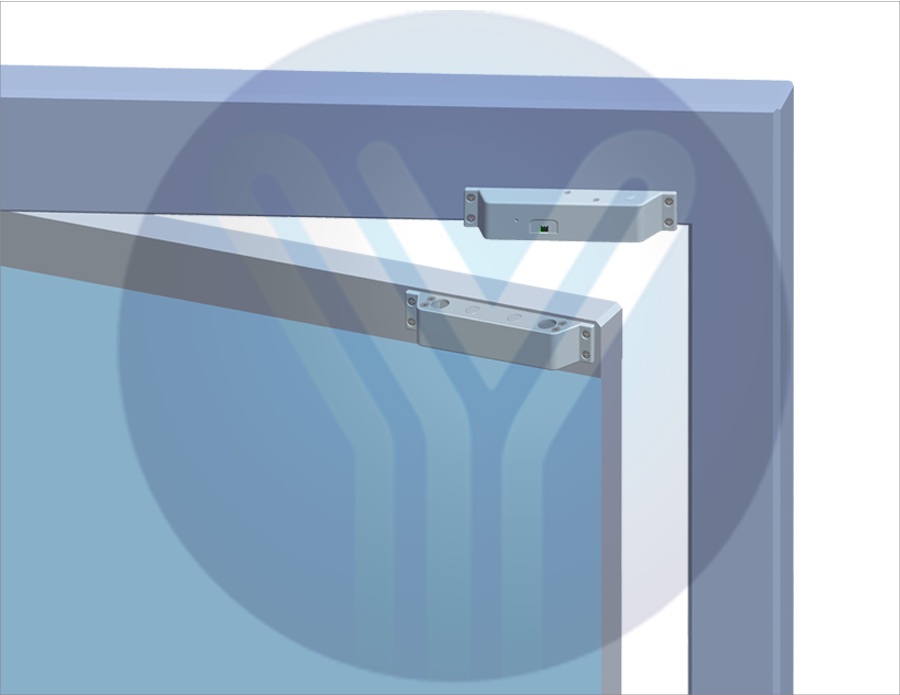 Dimensions

Access Control System Specifications
Product Type
Electric Lock.
Electromagnetic Lock and Deadbolt Specifications
Product Class
Electric Deadbolt
Operation Type
Failsafe
Operating voltage
12VDC
Holding Force
1000kg
Monitoring Contact
1Piece
Mounting Type
Surface
In the pre-order system;
We obtain your products from the manufacturer / distributor in the fastest way and send them to your address.
Products in stock are sent to you directly by the distributor company distributor in Turkey the same day.
Products in the stock of foreign distributors / producers are shipped within 4 weeks.
If the product is not available, your payment will be refunded.