XNV-6081RE, 2MP Network IR PoE Extender Vandal Dome Camera
2MP Network IR PoE Extender Vandal Dome Camera
The XNV-6081RE is a 2 Megapixel, Wisenet X Plus series anti-vandal dome camera. Offering H.265 compression, the XNV-6081RE also features 150dB WDR, built-in IR, Wisestream, video and audio analysis, built-in gyroscope, audio files playback.
XNV-6081RE is a camera with a built-in PoE extender. Another camera can be supply and networked from this camera. In this way, two cameras can be supply on a single network port.
The X Plus series cameras feature a modular design that makes installation easier than ever. Innovative features such as the assembly of cover / body case accessories and audio playback during the event are also offered in this camera.
Max. 2Megapixel resolution
PoE Extender (Main cam, extension cam)
PoE out :Max. 12.95W@80m
0.015Lux@F1.4 (Color), 0Lux (B/W, IR LED on)
Day & Night (ICR), WDR (150dB / 120dB)
Hallway View, WiseStreamII Support
Video & audio analytics, Audio playback
DIS and shock detection with built-in gyro sensor
Modular structure, PoE, 12VDC, 24VAC (Optional)
IP66/IP67, IK10+, NEMA4X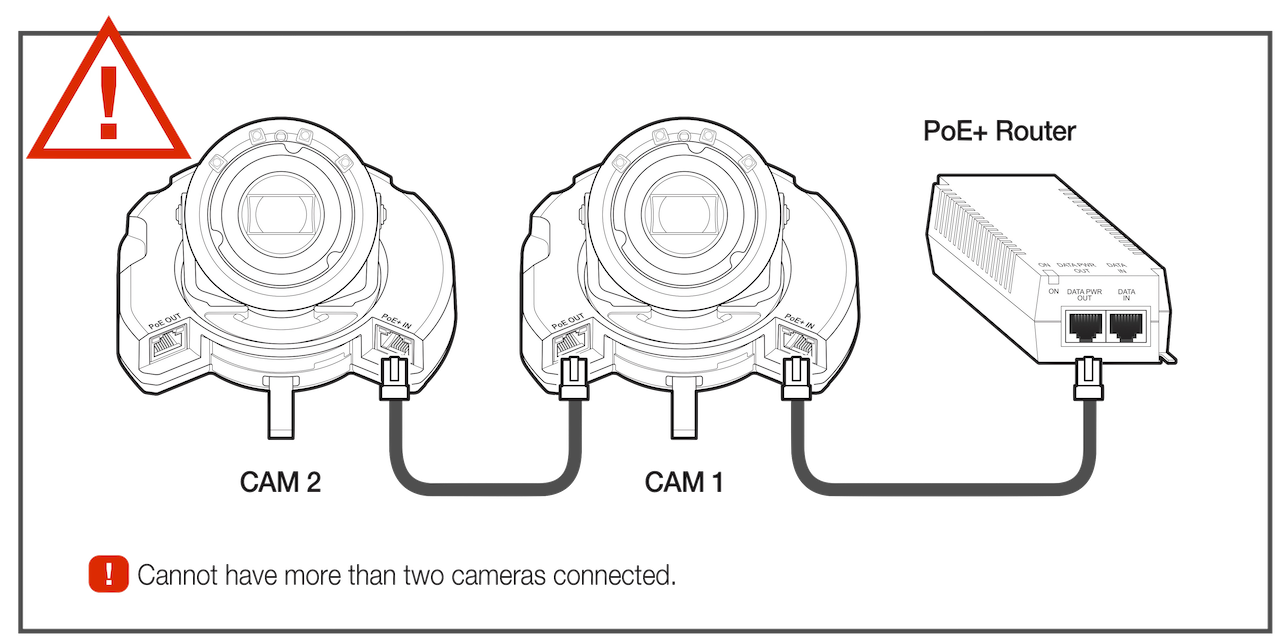 Classification
Product Type
Camera
Operation Type
Network (IP)
Production Series
X Plus Series
Camera Specifications
Resolution (Megapixels)
2MP
Camera Type
Dome Type (Anti Vandal)
Is there infrared lighting?
50m
Power Option
12VDC PoE
WDR Function
150dB
Shutter Speed (fps)
60
Protection Class
IP67
Outdoor?
Yes.
Day and Night Function
True Day Night
Extra Function
Modular Design + PoE Extender
Camera Lens Type
2.8-12mm Motorized
D.O.R.I (EN62676-4 )
Detect
22.4m ~ 154.6m
Observe
9.0m ~ 61.8m
Recognize
4.5m ~ 30.9m
Identify
2.2m ~ 15.5m
In the pre-order system;
We obtain your products from the manufacturer / distributor in the fastest way and send them to your address.
Products in stock are sent to you directly by the distributor company distributor in Turkey the same day.
Products in the stock of foreign distributors / producers are shipped within 4 weeks.
If the product is not available, your payment will be refunded.